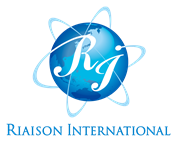 HOME, Services & Commitment

Accounting BPO, Bilingual Accounting Services

Liaison BPO, Other Bilingual Business Support Services

Services for Foreign Companies inside Japan

Accounting Service Package for Newly Established/Establishing Entity in Japan

About Riaison International Corporation

Contact Riaison International Corporation

RI Street, About JAPAN

Find JAPAN, RI Street shows something new or traditional in Japan.

Biz in JAPAN, RI Street provides beneficial information for the businesses in Japan.

Accounting ABC in Japanese, Introduction to basic corporate accounting practices in Japan

Introduction: Accounting & Bookkeeping, BS Items & PL Items, and more...

Journal Entries: Examples of Journal entries for Sales, Purchases, Expenses etc.

Closing TB, Trial Balance

Closing FS, Financial Statements - Balance Sheet, Income statement

Sitemap